Journal
Current issue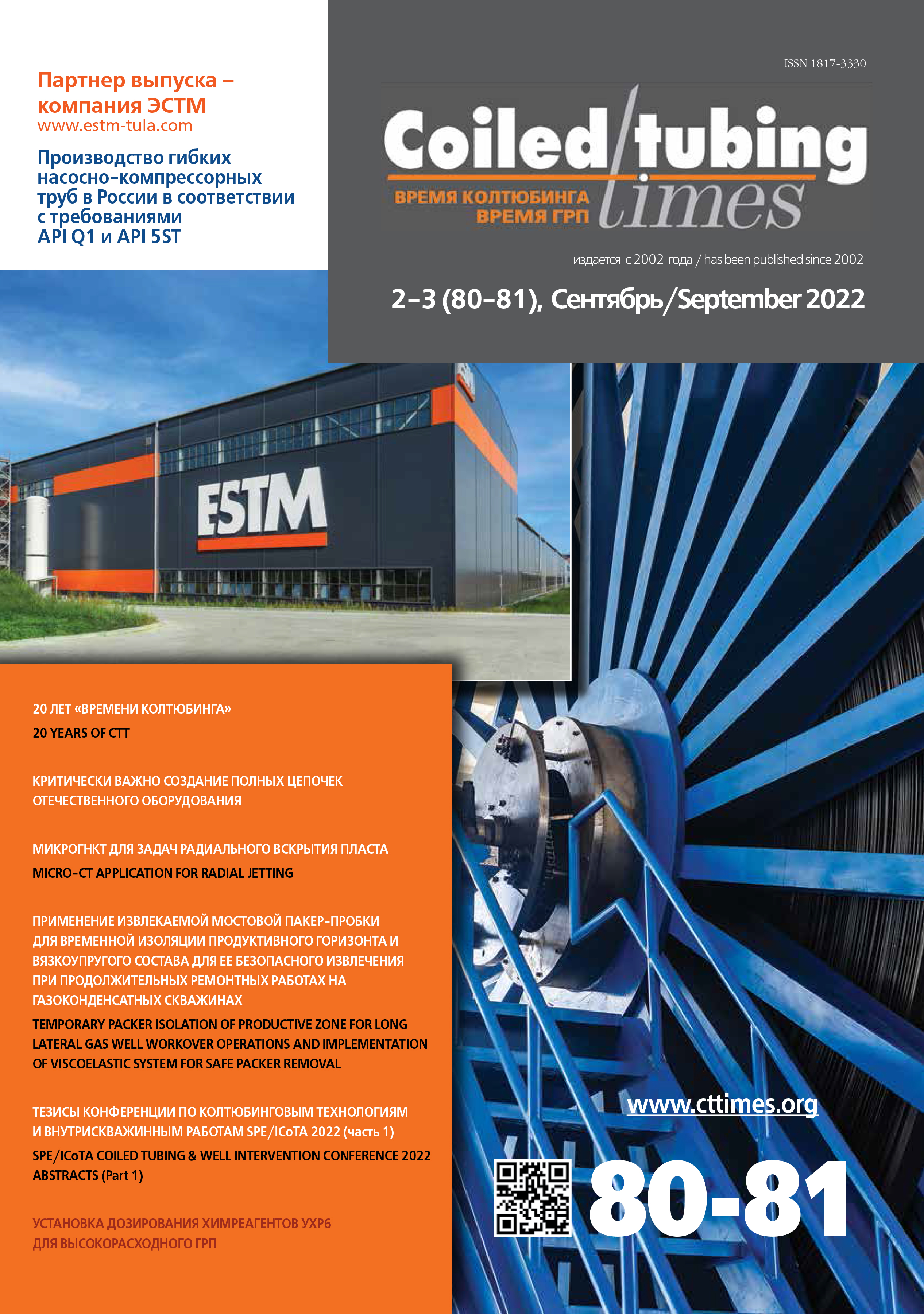 ---
Journal
"Coiled Tubing Times" is a scientific and practical journal about modern oilfield service. It is published quarterly since 2002 in Russian and English (parallel text) with a circulation of 6,000 copies (printed version).
The periodical is focused on the practical aspects of the latest well intervention technologies.
The journal is the general information partner of the annual International Scientific and Practical Coiled Tubing, Hydraulic Fracturing and Well Intervention Conference, the oldest professional forum (since 1999) aimed at for modern oil and gas service specialists, customers of high-tech oilfield services and manufacturers of related equipment held in Russia.
"Coiled Tubing Times" is distributed by subscription, by means of direct mailing , at thematically related international conferences and exhibitions in Russia, Europe, Asia and America. In pdf format, the journal is widely distributed through the Internet resource www.cttimes.org . Subscription to the electronic form of the publication is also available.
According to the Russian branch of the Association of Specialists in Coiled Tubing Technologies and Downhole Operations (ICoTA-Russia), the scientific and practical journal Coiled Tubing Times was twice (in 2015 and 2019) recognized as the best periodical in Russia and the CIS covering the topics of oilfield services.
Journal-Award winner
Coiled Tubing Times has won Intervention Technology Award in the category "Best periodical in Russia and CIS countries devoted to oil and gas service".
The Award was established in 2014 by the Russian Chapter of the Intervention and Coiled Tubing Association (ICoTA-Russia). It is the Russian version of the award that is presented annually by the US Chapter of ICoTA at the SPE/ICoTA Coiled Tubing and Well Intervention Conference & Exhibition.
On the photo: Konstantin Burdin, Senior Co-Chair of the Russian Chapter of ICoTA presents Intervention Technology Award to Halina Bulyka, Editor-in-Chief of Coiled Tubing Times Journal.
Scroll up